to be CONTINUED (Prima parte…)
1 – Tavis Ormandy (Information Security Engineer – Google Security Team)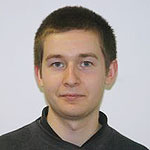 Si occupa della sicurezza di un colosso informatico mondiale. Suo anche l' exploit Windows Help Centre Remote code Excution http://www.exploit-db.com/exploits/13808/ ed altri dello stesso livello su kernel LINUX e sistemi WINDOWS. Co-leader anche del Gentoo Security Team.
2 – Chris Paget (ricercatore informatico Google)
All' ultima conferenza DefCon 2010, ha dimostrato come sia possibile creare un IMSI fasullo per l' intercettazione delle comunicazioni GSM. Nella stessa DIMOSTRAZIONE si è assicurato la connessione di 17 cellulari presenti al convegno. Nel 2009 mostrò in VIDEO, nella sua macchina per le STRADE di S. Francisco, la vulnerabilità del RFID clonando, in quella piccola passeggiata, passaporti, licenze di guida e quant' altro di ignari cittadini…
3 – Michał Zalewski (Google inc.)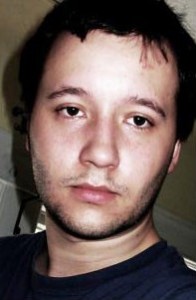 http://en.wikipedia.org/wiki/Micha%C5%82_Zalewski
http://lcamtuf.coredump.cx/
Prima di entrare nel team di informatici di Google, lanciò l' assalto ai browser Firefox, IE etc. consultabili nella mailing list BUGTRACK. Autore del libro "Silence on the Wire: A Field Guide to Passive Reconnaissance and Indirect Attacks" , del sistema operativo virtuale "Argante" e di numerosi programmi linux.
4 – Dave Aitel (Founder Immunity)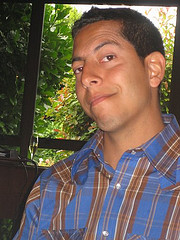 Professionista della SICUREZZA informatica, associato all' NSA dall' età di 18 anni, nella quale lavorò per 6 prima di fondare una sua società. Coautore di libri come " The Hacker's Handbook: The Strategy Behind Breaking into and Defending Networks", "The Shellcoder's Handbook" e "Beginning Python", nonchè di famosi software framework per la sicurezza informatica.
5 – John Pescatore (Vide presidente Gartner)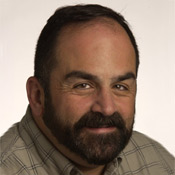 Personalità influente che possiede e controlla il CAPITALE di investimento in infrastrutture per la sicurezza telematica. Questo influenza gli investimenti e le spese delle società di alto-livello, in quanto l' ultima parola è la sua.
6 – Alexander Sotirov (Ricercatore informatico freelance)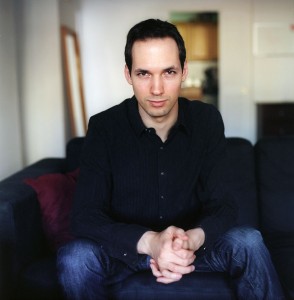 http://en.wikipedia.org/wiki/Alexander_Sotirov
http://www.phreedom.org/
Si occupa di scurezza informatica dal 1998, diventando uno dei redattori di "phreedom". Sua la collaborazione nello sviluppo di tecnologie per Apache mod_ssl, ProFTPd e Windows ASN. Sua la vulnerabilità " Heap Feng Shui technique", per l' exploiting di qualsiasi browser, e sua la dimostrazione alla Black Hat Conference circa una vulnerabilità critica in Windows Vista conosciuta come "bypass memory protection safeguards". Insieme ad alcuni ricercatori e crittografici accademici, pubblica una ricerca fondamentale sull' insicurezza delle collisioni nell' algoritmo MD5.
7 – Jeremiah Grossman (WhiteHat Security & WASC founder)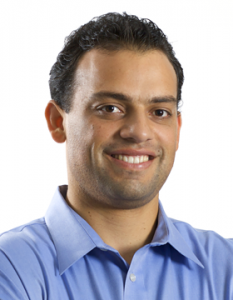 http://jeremiahgrossman.blogspot.com/
http://www.whitehatsec.com/home/index.html
http://www.webappsec.org/
Informatico di FAMA mondiale, autore di dozzine di scritti scientifici e divulgazioni su vulnerabilità WEB. Tecniche di attacco e difesa, coautore del libro "Cross-Site Scripting Attacks". Sua e del collega Robert Hansen la tecnica del Clickjacking.
8 – Stefan Esser (Consulente informatico freelance)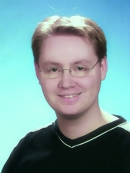 http://www.suspekt.org/
http://www.hardened-php.net
Consulente freelance per la sicurezza informatica, conosciutissimo nella comunità per i suoi "ADVISORES" nei più celebri software OPEN-SOURCE quali NetBSD, Samba, Cyrus IMAPD, Gaim, Ethereal, CVS, Subversion, MySQL e PHP. E' il primo che ha bucato anche il DRM della XBOX. Membro del team di sicurezza di PHP.NET, uno dei migliori specialisti nell' AUDITING del codice PHP, inventore del software Suhosin, avanzato sistema di protezione delle applicazioni PHP e del Month of PHP Security
9 – Jon Oberheide (Scio Security founder e ricercatore freelance)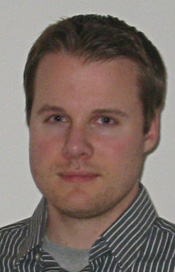 Autore di numerose ricerche nell' ambito della sicurezza informatica che lo HANNO portato a divulgare moltissimi ADVISORES ed EXPLOIT su KERNEL LINUX , openssl e vari correlati.
http://www.exploit-db.com/author/?a=1507
Sua l' ultima scoperta di una falla su Android, il sistema operativo open source per dispositivi mobili, illustrata al Summercon 2010.
10 – Peter Vreugdenhil (Ricercatore informatico freelance)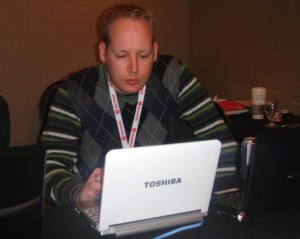 http://vreugdenhilresearch.nl/
Programmatore specialista in Perl, autore di software FUZZING per browser, file e la combinazione di entrambi. Balzato agli onori della CRONACA per il Pwn2Own 2010, con l' EXPLOTING di INTERNET explorer 8 su WINDOWS VISTA blindato. (ALSR – DEP)
to be CONTINUED , maybe ITALIANS?